Hello, everyone!
After taking a brief break from the world, I am ready to get going, go do it (whatever 'it' may be), and rock out.
It's been a year of a lot of ups and downs, but on the whole I think it's been a net positive, there were a lot of great things that happened to to me, so despite the not-so-great things, I'm looking forward to the future.
Some of the Good Stuff:
I finally published my serialized novel inter_linked the Series which has been an amazing and wild ride. I finished the entire manuscript basically within the year and got it up and running about two months ago and I am super excited to be able to share the world of Anny, WISR, and the zany robots they meet with you.
Big huge special thanks to the spectacular people who have supported me along this madcap journey, especially including: M.T, M.V., W.H., J.K., the lovely and talented R.C., The Artist Currently Known as Plaid, an Other of Significance Who Would Appreciate Not Being Named, and Mom. Dad too!

I started a new job working on trains, which has been weird and exciting both! In the past eight months, I've learned how to say words like ballast and consist and track alignment like I'm a Person Who Knows Things. Heck, I almost do Know Things! Rad!
I have an Other of Some Significance! They would rather I not go into detail publicly, but we're celebrating our first anniversary this January and I wouldn't be where I am today without their love and support. Here's to another year, love!
I started taking better care of my mental health. This has been an absolutely crazy journey of self-discovery and I learned so much about myself this year alone. I took some huge tests, tried a bunch of colorful pills (some of them were even prescribed! okay, all of them were, don't @ me) and I'm learning how to better take care of myself and my brain. It's been really eye-opening and I'm looking forward to putting all this new knowledge to good use in the coming year.
Some of the Lame Stuff:
Unfortunately, my wonderful (if a little stressful) job in the rail industry came to an end which made me very sad. I am less than happy to leave behind the fantastic people I worked with and the project I adored but hey. That's the life of contract work.
If you know anyone in the NYC area looking for a writer, illustrator, photoshop expert, or just cheery and friendly (and highly skilled!) administrative assistant, you know where to find me!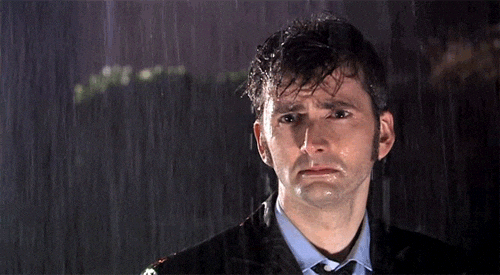 I sort of hibernated this year, turning from a social butterfly back into a flobberworm in my downy duvet nest of Not Being Around People. Which is okay, it means I finished a manuscript in a year and bounced around online writing communities a bunch, which ruled. But I'm starting to miss the outside world again. I hear the new "green" edition is coming out soon!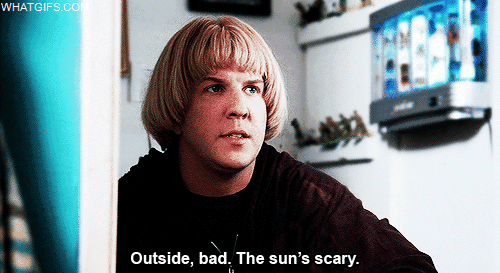 2020 Vision
(because I'm the first person ever to make this joke ever aren't I so clever)
inter_linked the Series will return Monday, January 6th! Stay tuned for more sarcasm, more friendship, and best of all MORE ROBOTS!
Don't forget that my lovely and wonderful patrons (like W.H. and M.T. whose monetary support has purchased several beers!) get lots of free goodies like exclusive content and reading chapters a day early!
Feel free to join your fellow fans on our Discord as well!
I've started a bullet journal! Don't tell my parents who bought me a bunch of paper already for Decemberween, but I definitely got myself a dotted journal and $50 worth of washi tapes and stickers and I'm trying to get a setup I like going.
It's been very overwhelming and I see a lot of ideas I want to try and do (and I might do a flip-through video in a bit to show you my progress!) and it makes my ADHD-addled brain squish in hyperactive bounciness so I spell 'February' wrong a lot, but hey. All a part of the journey!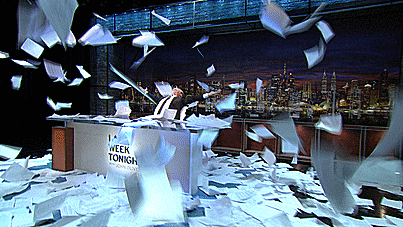 I'm writing a musical! The title hasn't come to me yet, but it's about Nick Drake, a musician from the 70s who died very young and under mysterious circumstances. No clue when it'll be finished because I've never written anything like this before (not seriously anyway) but my goal is to have it shown somewhere publicly by 2021, the 50th anniversary of Nick's final album, "Pink Moon".
I highly recommend his music for rainy days, chilly days, and days where you just want to curl up and feel a little sad.

Other Projects That Might Be In the Works Maybe:
An indie movie about a family who can only express their feelings through music.

This idea I had of teaching an AI my writing style by feeding it everything I've ever written ever (we're talking 7th grade awkward fanfiction here) and then getting it to do a full novel manuscript and submitting it around to actual publishers and see if it can get published and then I'll go on This American Life and be famous for five minutes.
And thank YOU so much, dear reader, for A. Making it this far and B. Sticking with me this year.
May the next one be even better and brighter!