Books vs Movies. Nothing divides the literary community deeper than speculating which mode of media shall reign supreme, an unending war of many bloody battles that begin and shall always end with "I liked the book better".
But no matter what you believe, some books just can't be movies.
For one thing, you lose out completely on any third-person impartiality, whether that be backstory, or worldbuilding, or non-cringey flashbacks. They're meant to be longer forms of entertainment, several hours as opposed to the "few" of film and cramming all of that detail into a tiny chunk of time like a narrative space bag is bound to be problematic.
But studios still try even though they should leave some of these alone.
Such as…
The Hobbit
I know, I know, we've heard it before and a thousand other times that these movies were just plain terrible. I won't delve into the why as so many others before me have. You know exactly what is wrong with this trilogy that should have never been.
But what exactly is it about this book that makes it just so unfit for the silver screen?
Well, for one thing, most of the most "cinematic" stuff happens off the page. The Battle of Five Armies? Was elsewhere. And that's most of an entire movie right there. The book is also "narrated" in the "voice" of Tolkien, lending a very unique texture and flavor that just can't be captured on celluloid. On top of all of this, if it feels like the chapters are on the episodic side as opposed to one cohesive story, well, it's because they are. This book was intended to be a bedtime story, not a million-hours-long epic and shouldn't be devoured in one sitting.
How To Actually Pull It Off
Make it actually for kids. Seriously. This was never meant to be a gritty PG-13 war epic and as much as I dig the edgification of the media I adore, this one needs to be left the h*ck alone. Let it be goofy, let it be fun, let it be a bouncy adventure with songs and riddles and magic rings.
I'm imagining a really fun animated miniseries something like Nickelodeon or Cartoon Network can air between longer shows made by an animator who knows how to have a fun, colorful time.
A Wrinkle In Time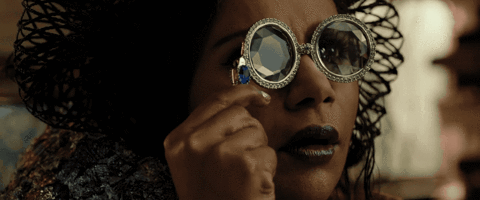 Hate me all you like, Brie Larson, but neither movie of A Wrinkle In Time were very good. Bouncing between melodramatic dreck, PS1 level CGI, and overwrought feel-good moral goop, they both fell on the "unwatchable" side of mediocre.
But why?
For one thing, he book falls into a weird place in, well… time. It's very clearly a period piece – what with how the kids talk – but from a period that makes us think of other things. And having it set mostly in space and in a sleepy town where I guarantee nothing ever changes – believe me, I grew up there – it sort of takes you out of that time period, too.
The book is deeply mired in cerebral thought, contemplating physics and religion and emotion and memory and the price of knowledge. That kind of stuff just doesn't work on film.
Oh, and most of the science stuff is pretty inacurate now.
How To Actually Pull It Off
For this one? You kind of don't. Maybe if you really set it in its own time and really sell the 50s Suburbia Hell of Camazotz instead of trying to shove it into "modern day" to make it "relatable" then it could possibly work. If not, then maybe it's better as a concept album or something.
The Hitchiker's Guide to the Galaxy
This movie should have worked. It had Martin Freeman who is an excellent actor who has shamefully popped up earlier on this list. It had Sam Rockwell who went on to make one of the most moving and beautiful movies about space that you should never google before watching. It had Professor Flitwick in a robot costume with the voice of Severus Snape.
Literally what else could you possibly ask for?
But much like Tolkein, Douglas Adams had a strong, musky flavor to his writing and even when you intercut with some prime absurdity, it's just lost on the viewer if you play everything else around it straight. It's also a book not meant for any heart-wrenching pathos (at least not for a while), it refuses to fit any of your silly three-act structures, and also it just kinda ends. So it's hard to wrap a script around.
How To Actually Pull It Off
Give it to Baz Lurhman. Really. This is not a joke here.
Now, you may be thinking that the man had one amazing perfect movie that was only improved upon by putting Aaron Tevit in it, one movie that had Claire Daines making weird noises, and heahyeahthatotherone….
But here's the deal. H2G2 has been adapted, re-adapted, re-written, and chopped into stew-sized chunks by its own author. Neil Gaiman wrote a book about it!
This more or less gives any director with the rocks to try complete creative freedom to be as zany and off the wall as theoretically possible and if you don't think Luhrman's quick-dollying rapid-cut rave seizure gooey handprint isn't perfect to stamp upon it, then I don't know what to tell you.
Harry Potter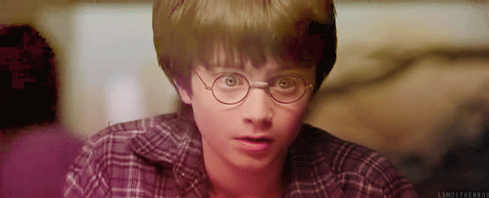 I heard that. That gasp of utter shock and then the heart-shattering consensus that yeah, these movies weren't that great.
Many have picked apart the shortcomings of this adaptation, from cutting every plot thread like they're writing Game of Thrones Season 8 to squashing characters entire personalities and motivations flat like they're the Whomping Willow, these books have not been treated well.
How To Actually Pull It Off
A part of it does come from the medium, those books were doorstoppers at their smallest, the whole series clocking in at roughly four times as long as War and Peace.
Not only that, but the way movies treat characters is very different than the way books do. Book characters are allowed to be wrong, misguided, even unlikable, and they can stay that way for a decent chunk of time. In movies, that stuff needs to get out of the way very early on – or the exploration of these gray areas needs to be the point of the entire movie which is not the point of a series like Harry Potter. Turning Harry into a lovable goody-goody with a bit of an angsty streak who can do no wrong, Ron into a doofy best friend who's along for the ride, and Hermione into a naggy know-it-all who never needs to grow past her Smartest In The Room phase does them all a disservice.
My thought is to write it all as one collective whole. The books weren't written that way and it kinda shows in some barer patches, but this is a chance to smooth it over.
Producers would also need to decide whether each director will be allowed to have a wildly different idea of what Hogwarts and magic and the Wizarding World are like and make their own interpretations or it needs to be handled by one director, one team, one set.
And it should probably be a much longer thing on HBO.
Which book do you think can just never be adapted? Can it be done anyway?
Share in the comments!
My own book may or may not be film-worthy, but you can read it anyway! (whether you're a movie exec or not!)
inter_linked The Series is the fun, sarcastic story of a girl and her android.
Follow the adventures of Anny and WISR as they try to help every robot they can, while the hardest part of the journey is putting up with each other.
Absolutely free to read:
www.interlinkedtheseries.com