If there's one thing I hear a lot from writers it's that some folks think their books are meant for eeeeverryyooone.
And that's just not true!
Some people just don't like long books, or short books, or books with romance plots that can be described in a Euclidean form.
So you need to find your audience. Find your readers, find your fans.
And here's how:
Find Your Comps (And Not Just Books)
Discovering your comps, or "comparable titles", is a major step forward when it comes to defining your audience. Not only is it required for most query letters (yeah, that's what those book titles at the bottom of those things are for) but it also helps you find your people and figure out how to appeal best to them.For queries, you generally want your comps to be books, but for marketing exercises and brainstorms they can be anything you want!
If you're writing something fun, inoffensive, kid-friendly, and friendship-themed, you could put down Avatar: The Last Airbender, Steven Universe, or Gravity Falls. Fairy Tale-inspired works can be compared to books like Gail Carson Levine's and Three Dark Crowns, but you can also think about Once Upon a Time or Shrek films, or The Stinky Cheese Man.
Create-A-Reader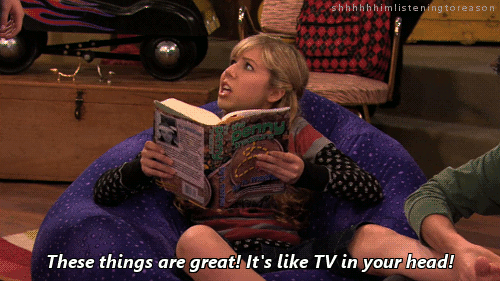 Many big brands like Lululemon have created "personas" for their ideal customer and detail their whole lifestyles from their average income to their relationships and hobbies. While it may seem a little silly – and no, you don't have to give them goofy names like "Ocean" and "Duke" – it can be helpful to get into the mindset of your future readers to find out how to catch their eye.
Mine are named Aurora and Apollo (Because Space) and they are twentysomethings who like media that makes them think and like to dream about the future.
Yours may be older or younger depending on who you're looking to appeal to and while their salary might not matter a whole lot, they're exactly the kind of people who's days your looking to brighten with your wonderful stories.

Look to Your Current Fans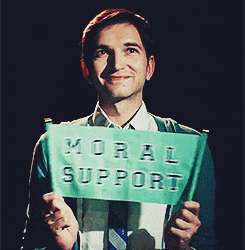 Everyone remembers who their first real "fan" was. Maybe it was a parent or a sibling, maybe it's a friend from college, maybe it's someone you met on Twitter who was just REALLY into it. Even though you're just starting out, you're bound to have a few who are already watching your career with great interest and can't wait to hear more from you.
So look closer. Who are they, what ages and genders? What things do they like and what do they watch and read? What made them so interested in your work in the first place (and being related to you carries less weight than you think – ask any author you know if their relatives read their stuff)?Finding the answers to these questions can help build your roadmap to audience success!
How are you going to reach out to your audience?
Mention it below in the comments!
If you've made it this far, you're already a welcome member of my audience! Come join me!
inter_linked The Series is the fun, sarcastic story of a girl and her android.
Follow the adventures of Anny and WISR as they try to help every robot they can, while the hardest part of the journey is putting up with each other.
Absolutely free to read:
www.interlinkedtheseries.com