The Good News: I already got some feedback and ideas from a lovely and talented member of my writing group which is appropriately named with a NYC + "Book" pun that isn't the sordid "Booklyn".
The Bad News: My already shall-we-say'interesting' job has me editing and formatting a 100+ page document that's a hugely massive deal for the capital-P Project.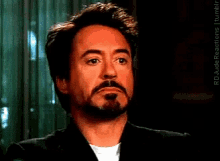 So for the past week, I have barely had time to breathe, think, decide what to have for lunch, or think about my writing and the next week isn't looking much saner.
…
Actually, that's not true, I've been thinking a little about the second series now that the first is all the way written out.
This is what I wrote this week:
"You- you really brought a gun on our date?" he squeaked.
She nodded, "Yes, now hush, or you'll give away our position."
dun-Dunn-DUNNN! What does it mean? Stay tuned!
The Good News (but for you this time): At the end of the month, I'm opening up a Discord Server for my beta readers – there's still time to sign up!
Read the story early, have a say in the story, maybe free stuff if I ever get rich and famous at the same time!
Interested? Leave a comment or shoot me an e-mail at November O'Malley (at) gmail (dot) com!
Word Count: Whatever it was last time I had a moment to write
Work/Life Balance: Teetery AF
Sanity Level: My World's On Fire, How 'Bout Yours