Ahh, the humble notebook. This is a strategy I've employed for both of my recent projects and it has yet to fail me. The idea is taking down notes, ideas, and strategies for your writing project but keeping them separate from the creative flow of your writing. Or outlines, if you're that kind of person.
In this handy journal you can keep:
Notes from books and articles you've read about marketing
Random promotional ideas that pop into your brilliant brain
Contacts and information about book bloggers and 'tubers you'd like to work with
Strategies for making the most of social media
While mine is literally a composition notebook with glitter on it, yours can be a binder or even an exceptionally long word document. Whatever you choose – make sure it's A. Something you really like using and makes you happy and B. Something you have easy access to all the time – a document saved on your home computer isn't much help when you suddenly have the best. Idea! EVER! when you're out and about
Here are some tips for the care and keeping of your new bestest friend:
Looks Don't Matter
Some people REALLY like the very beautiful layouts and templates and spend a lot of time making them and organizing them. Some people write theirs with the careless scrawl of Winona Ryder on a murderous rampage.

Me, personally, I like to go somewhere between. I like doing the lettering because it helps me calm down and get my thoughts all in line before I write them down. But I don't go crazy with ~ fancy borders ~ or even stickers, for that matter. So whether you like a more utilitarian approach or something pretty and designed, it's all up to you. This is your book so do what makes you happy.
Have the Tape and Scissors (or Ctrl+X and Ctrl+V) Handy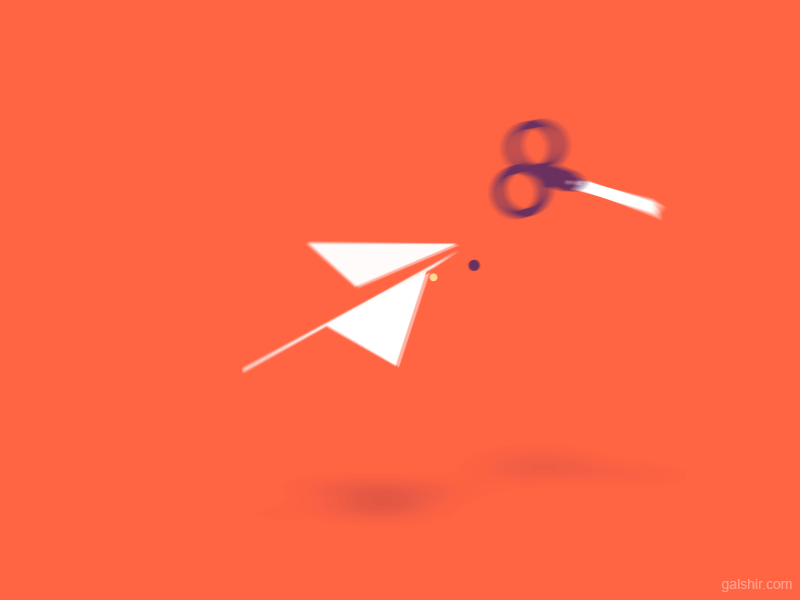 The one downside of analog notekeeping – aside from having to lug it around everywhere, leaving it behind in coffeeshops, and the sheer and utter panic that comes from writing at that park when sudden rainshowers and/or pigeon swarms descend upon you – is that editing is all by hand. Actual copy-and-pasting. Mine are all kinds of cut up, taped up, and scribbled up. Be ready to edit, be ready to go back and change and change your mind. And have good scotch tape around.
Look At It As Often As You Can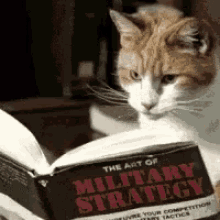 It's a simple fact that if you don't use something, it can't be useful to you. Easy, right? So make sure you're taking a look at your notebook at least a few times a week if not every day. Treat it like a to-do list of marketing savvy, a TBR of book bloggers you so want to be friends with. You might not have anything new to add or change, but taking a look over your plans and making sure you have the ideas fresh in your brain, just all the time.
Put Down EVERYTHING
Is it a ""stupid idea"" based on a PSA you saw on PBS once and no one else?Put it down.
Is it from a book you're pretty sure outdates the internet to begin with and you're pretty sure modern audiences ""won't care about""?
Put it down.
Is it definitely derivative of an ad you saw for a split second whooshing by a local subway station when you were going express and in hindsight looked mighty vandalized so you weren't sure what it was actually supposed to be?Put it down.
Is it an idea for a book trailer that will definitely require a multi-million dollar Hollywood studio and the prettiest, most British actors money can buy?
Keep dreaming.
And also put it down.
What To Do If You Have Nothing to Add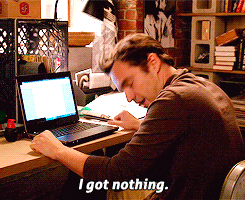 Read a book about social media marketing, book publishing, book marketing, or community building. Take notes.
Look up articles or videos about a platform you'd like to work with (Twitter, Wattpad, Patreon, etc.)
Google "[genre] book blogger" and take down all of the info of that person – even if they say they're closed to submissions, you never know if they'll be open again when you're closer to launch time or if you can convince them to take a look anyway.
You want at least 50 entries to start your marketing impact.
Find book trailers and websites of your favorite books, famous books, or books in your genre. Take notes on what they did and whether or not you think it was successful.
Keep fighting the good fight, writers, and I'm sure you'll see it through!
Have a cool marketing idea or strategy you'd like to share? Leave it in the comments to help your fellow writers out!
I'm putting my shameless marketing savvy to work right now – read my book!
inter_linked The Series is the fun, sarcastic story of a girl and her android.
Follow the adventures of Anny and WISR as they try to help every robot they can, while the hardest part of the journey is putting up with each other.
Absolutely free to read:
www.interlinkedtheseries.com